Help make a brighter future
Raising $20,000 to start building Mentoring facilities

50%
Building a Brighter Future - Fundraising dinner
Hope you had a great time at our dinner in May. lookforward to seeing you again next year.
Payment for Dinner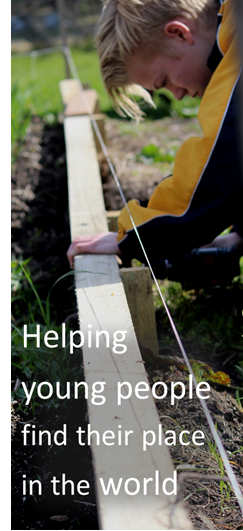 Building a Brighter Future for the Next Generation
Fusion is committed to working with Tasmania's young people to strengthen their sense of purpose and self-worth through industry and community.
The Fusion Mentoring Program early intervention initiative provides young people at risk of disengaging from education with hands on work experience in a real world environment. Under the supervision of skilled volunteer mentors, students learn a range of practical skills, applying them to projects that contribute to the good of the wider community.
From small beginnings in 2014, the program has now out grown the current facilities. To keep building a brighter future for our local young people, we need your help.  An additional workshop would provide room for more young people to participate in the program, engaging in mechanics, engineering, small scale building and construction, woodwork and work skills training, all in a safe environment.
Will you partner with us to Build a Brighter Future for our young people?
To make this new workshop a reality, this project needs finances, in-kind gifts and the professional skills of individuals. Will you join us in helping young people at risk achieve their potential?
Help make a Brighter Future for Tassie Young People
It's tax time, why not make a donation now.
Tax deductable Donation